Who is He: Let Me Out
Devlog #3 - Files Management is important
---
Hello Everyone, I'm Ervin, Game Director at 4Happy Studio.
Have you ever had difficulty managing files? Maybe when we put the file in any place it will feel very efficient and fast, but not neat. How about in Developing Game?, like 3D modelling, Level Design, etc.
When I have no experience in this matter, I always put the files like a 3D files somewhere in a project. It will not be difficult if the files are still in small amounts, the conditions will be different if there are already many files, we will have difficulty managing or searching for files that we have placed. There are even files that are redundant when we do this incorrectly.
Therefore, I applied the rules set by the community in regulating this matter, I looked for the correct naming standards for folders and files on the internet, and finally I knew that, it did require patience and accuracy in this matter, but this would not be difficult for us when it is in the middle of the project journey.
Following are the rules in naming the correct folder in the Unity Asset folder: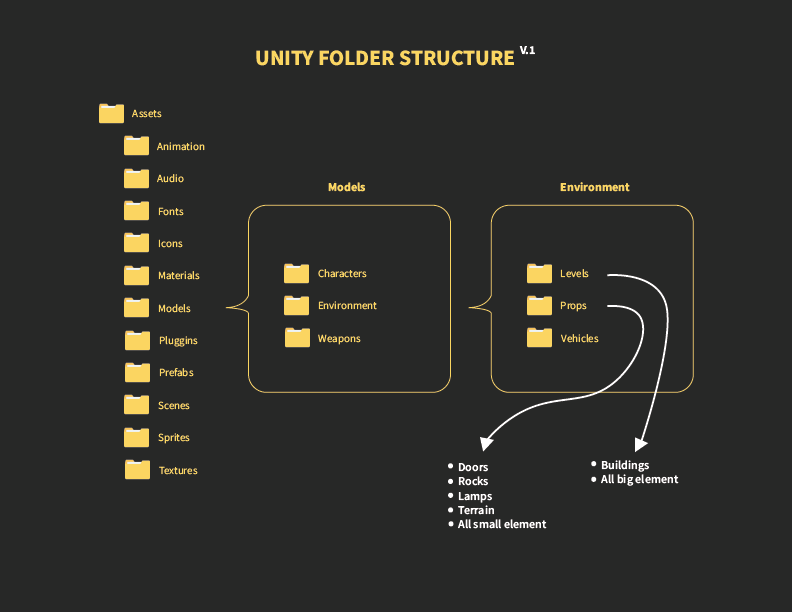 Unity Asset Naming - 4Happy Studio
Not only in naming files and folders, but in coding it must also be neat, in essence everything must be neat.
Thank you all, I hope this knowledge will be useful for other developers.
Get Who is He: Let Me Out